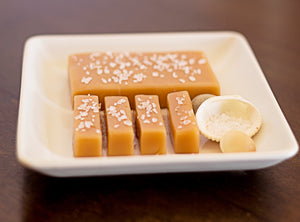 We use only the best for our caramels and treats! That means...
Real butter. We like our butter to be put in the refrigerator, not sitting on a pallet.

Real cane sugar. Not beet sugar or some kind of glucose.

Fresh cream. Sourced from a local dairy means it is fresh, and not filled with added preservatives.

Real fruit. It is infused into our caramels, which makes the taste layered and flavorful.

Small batches. Our high quality control standards mean you'll get something that tastes amazing every time.

No preservatives. The shorter shelf life means everyone has a good experience with our product.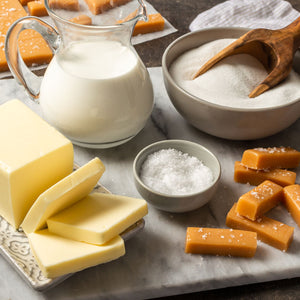 It is the season for CARAMEL APPLES!!
Here is a quick Tutorial that will help you make your own and create delicious memories with your loved ones.

What Are People Saying About JulieAnn Caramels?
If you want to learn more about JulieAnn Caramels and some of the unique flavors we offer, you can find us featured on networks such as HSN.  We are always grateful to be welcomed onto these programs and to share our homemade caramels with the whole country.
Read more about our Press, Awards, and Recognitions